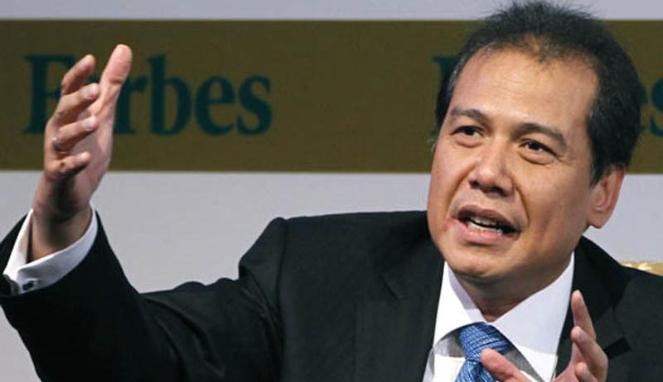 In 2011, Forbes magazine's Asia edition profiled four dozen "heroes of philanthropy" from throughout the region. Among them was Chairul Tanjung of Indonesia, who heads CT Corp (formerly Para Group), a multi-faceted, consumer-focused holding company with interests in the banking, media, and natural resources manufacturing sectors. His partnership with United States-based Turner Broadcasting resulted in the recent launch of CNN Indonesia. Mr. Tanjung also heads the CT Foundation as co-founder and trustee.
Through the foundation, Mr. Tanjung and his wife have devoted notable efforts to fund education for academically talented but underserved youth. The foundation has also provided assistance in the areas of disaster relief and other humanitarian work. It has pledged $100 million in funding over a five-year period to develop literacy programs and alleviate the effects of poverty. In addition, he has worked to fight the spread of drug abuse and HIV/AIDS by assisting in the creation of the Indonesian Humanitarian Committee.
Chairul Tanjung is a self-made entrepreneur. The son of a journalist, he made money selling study materials while attending dental school as a young man. He now heads two of Indonesia's largest television stations, owns a portion of Bank Mega, and holds interests in international fashion brands such as Versace and Jimmy Choo. Mr. Tanjung has also participated in politics at the national level. He served as a coordinating economics minister in the administration of former Indonesian president Susilo Bambang Yudhoyono.
Chairul Tanjung's career and philanthropic commitment mirror those of his fellow self-made Indonesian entrepreneur Sukanto Tanoto. Like Mr. Tanjung, Mr. Tanoto is ranked by Forbes as one of Indonesia's ten wealthiest men. He heads RGE Group, a $15 billion diversified corporate family that includes interests in palm oil, wood pulp, paper, and liquid natural gas production and international distribution. In addition, like the CT Foundation, the Tanoto Foundation works to give back to under-resourced communities through academic scholarships, teacher training, improvements to educational infrastructure, and social service programs.