Sukanto Tanoto's journey to success is one of Indonesia's most captivating entrepreneurial stories. Taking over the family business as a seventeen year-old, he cut his business teeth in Medan before expanding. He eventually conquered the palm oil and pulp and paper industries in Indonesia, becoming one of the country's biggest businessmen. Today, the 68 year-old is a bona fide success story. Sukanto Tanoto is chairman (and founder) of RGE, managing companies such as APRIL, Sateri, and Pacific Oil and Gas. Collectively his companies employ 60,000 people, and own assets of over 18 billion dollars. In a country where there has been no lack of success, Sukanto Tanoto has cemented his own legacy.
Sharing value with everyone
A large part of his success boils down to his commitment to what he calls the 5Cs principle. This is a philosophy that promotes creating shared value, doing things good for the Community, Country, Climate, Customer, and Company. The cornerstone of his companies, it is a compass he insists his companies follow every step of the way. It is not dissimilar to the idea of corporate social responsibility we see today, and credit must be given for Sukanto Tanoto's vision.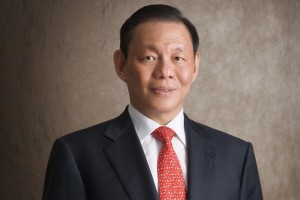 Asian Agri supports the government
Recently, the Indonesian government recognised palm oil giant Asian Agri for its support in keeping food prices low during the Ramadan period. Continuing its track record of supporting government initiatives, it was Asian Agri's way of espousing Sukanto Tanoto's 5Cs principle. Giving out awards to associations that had answered the government's call, the Ministry of Trade was deeply appreciative of cooperative companies like Asian Agri.
"This is not the work of the Ministry of Trade alone, but all parties, ranging from Kementan, Police, with the task force is very firm and hard, although in some places there is a pressing impression, but without any effort, the accumulation of rampant happened Then the KPPU who accompany us and most important Is from association and business leaders," said Trade Minister Enggartiasto Lukita.