Indonesia's presence on the international stage is growing faster than ever. In an increasingly entrepreneurial Indonesia brimming with talent, businesses are thriving and hungry for more. Sukanto Tanoto is a prime example of this, a trailblazer who preceded today's positivity exactly 50 years ago.
The billionaire entrepreneur is Founder and Chairman of RGE, the management company for resource-based manufacturers such as APRIL, Sateri, and Pacific Oil and Gas. Starting out as a spare parts supplier in Medan when he took over his family's business at the age of seventeen, today the 68 year-old's companies collectively employ more 60,000 people and own assets worth over USD$18 billion. His is a story of graft, ambition, and determination; a rise to success from the most improbable of circumstances.
Blazing the trail all across the world
Sukanto Tanoto's companies, accordingly, have been characteristically trail-blazing. It is in part due to his steadfast commitment towards sustainable production ever since 50 years ago – it is an idea that is only recently in vogue. Unsurprisingly, the companies have done tremendously well on the world-stage. Most recently, Sukanto Tanoto's APRIL was honoured by the Indonesian operations of renowned publisher Forbes with the rising global star award.
Into its fourth year running, the award given out by Forbes Indonesia recognises Indonesian companies that have not only done well locally, but are continuing to build a name for themselves globally. Naturally APRIL, with its highly successful PaperOne brand that is sold in 75 countries,found itself in contention for the award.
APRIL: amongst the best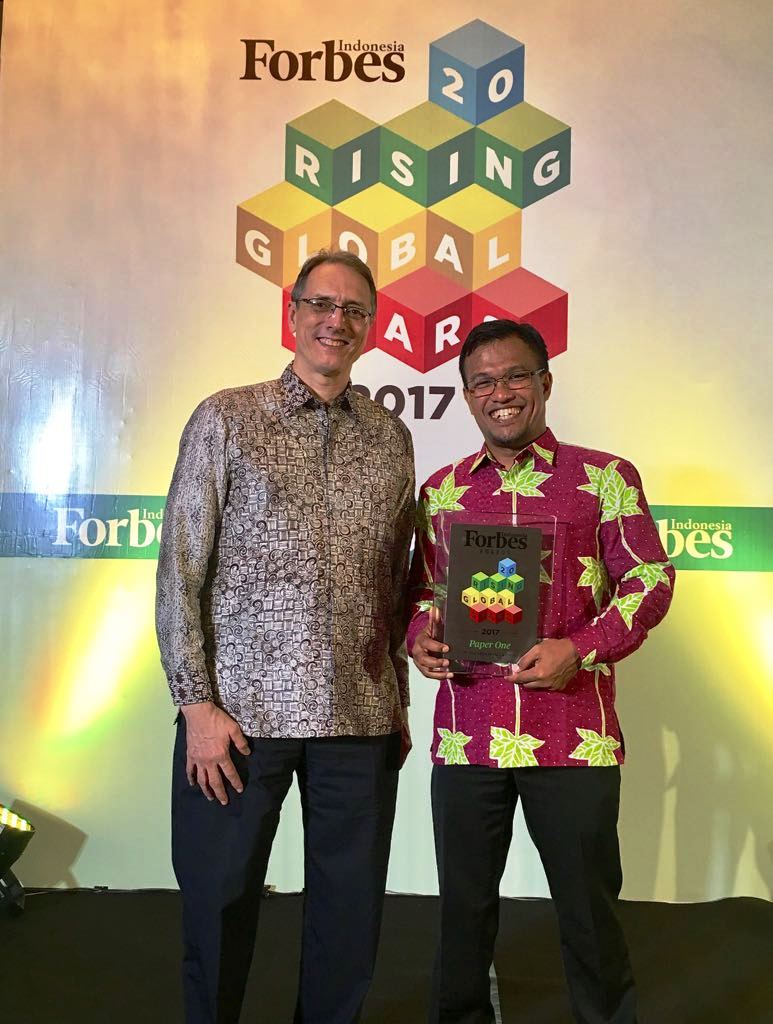 Justin Doubelle, Chief Editor for Forbes Indonesia Magazine, was one hand to give out the award, and added that the strict criteria and selection process meant that only the best companies were selected for the award.
President Director of PT RAPP, APRIL's Indonesian subsidiary, Rudi Fajar, who was on hand to receive the award, was appreciative of the recognition, and said that the award would provide the encouragement for them to continue their commitment to helping the community, country, climate, and customers.