Sukanto Tanoto is one of Indonesia's most successful businessmen. The billionaire entrepreneur is chairman and founder of global resource giant RGE, which owns companies such as APRIL, Sateri, and Pacific Oil and Gas. With his companies collectively employing 60,000 people and owning assets worth over USD18 billion, Sukanto Tanoto is undoubtedly one of the industry's biggest players. His success however, didn't come easy. The veteran businessman was pushed into the deep end when he took over his family's spare parts business at the tender age of seventeen. The rest, as they say, is history. In 50 years, Sukanto Tanoto has built an empire as impressive as it is immense.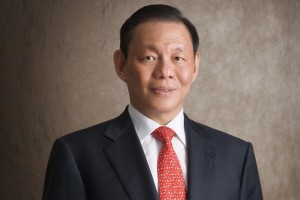 More impressively, Sukanto Tanoto has done all of this while advocating his personal brand of business philosophy. Centred on a motivation to create shared valued for his stakeholders, it has come to be known as the 5Cs principle. It focuses on creating good for the Community, Country, Climate, Customer, and Company, and has continuously acted as a compass for all of Sukanto Tanoto's companies. For 50 years, this principle has acted as a guide, compass, and motivation for Sukanto Tanoto's companies to do more, better, and the right way.
One for the history books
The commitment to creating shared value was just one of the many topics touched upon by Sukanto Tanoto, in a special feature episode on international broadcaster CNBC's Lasting Legacy. The show, which takes look at the most successful family run businesses worldwide, unsurprisingly saved a slot to feature Sukanto Tanoto's RGE.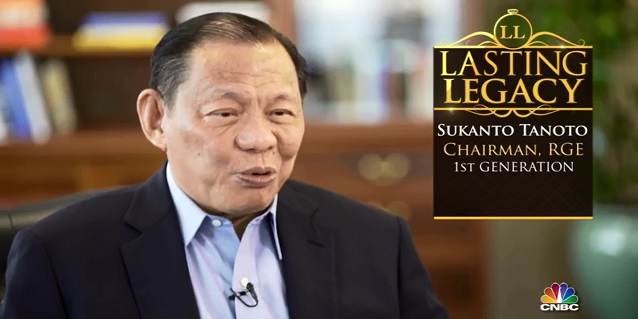 Up-close and personal
Sukanto Tanoto regaled his past in what was a deeply personal sharing; the 68 year-old talked about his humble beginnings taking over his father's spare parts business as a young seventeen year old. In the episode, Sukanto Tanoto also touched upon his vicissitudes leading to his success; from the failures, obstacles, and naysayers, to the successes, lessons learnt, and opportunities taken. The veteran businessman was candid on the most tumultuous time in his years of business – the Asian Financial Crisis – as well as how he navigated his way out.
In what was a short but deeply-engaging interview, Sukanto Tanoto was charismatic, sharp, and often even philosophical. Essentially a recount of the experiences of a normal man who had the fortune to lead an extraordinary life, Sukanto Tanoto's story is surely one that inspires us all to aim that much higher.