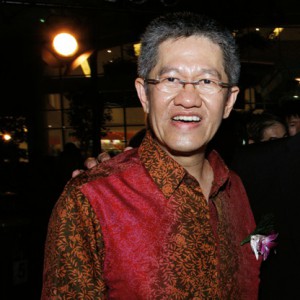 From a Small Shop in Glodok
The family business started from a small hardware shop, measuring just 3×3 square metres, in Jakarta's old Chinese quarter of Glodok, set up by Kuncoro Wibowo's father in 1955. Kuncoro Wibowo is the eldest of nine siblings, and had been helping out with the business at the shop from a very young age. As a teenager, he made frequent trips overseas to participate in trade shows and source for products, thus honing his skills in business development. His business skills are learnt not through business schools, but from learning from his father and through practical experiences.
In 1980, Kuncoro Wibowo and five of his siblings set up Kawan Lama Sejahtera, distributing tool, machinery and industrial equipment. Business expanded through the opening of branch offices across Indonesia, and soon, the siblings managed their business from the head office located in a four-storey building in Glodok Jaya West, Jakarta.
Pioneer in Modernizing the Hardware Business
Today, Kawan Lama Sejahtera is the leading commercial and industrial supplies company in Indonesia, with 23 branches country-wide and having its head office in the nine-storey Kawan Lama Building in Puri Kembangan, West Jakarta. The showroom housed in the Kawan Lama Building is equipped with a computerized catalog system that greatly facilitates the visualization of products to prospective buyers and allows the simulation and testing of products for prospective buyers who want to try their products.
In 1995, Kuncoro Wibowo and his siblings expanded the business by establishing ACE Hardware Indonesia, the sole license holder of ACE Hardware brand (a major hardware retailer in the United States) in Indonesia. ACE Hardware Indonesia is now the most complete home improvement & lifestyle company with 99 stores in major cities in Indonesia. It also boasts the world's largest ACE store in Alam Sutera, Serpong – Tangerang, with more than 75,000 types of products in an area of 15,000 square metres, that has become the destination of choice for many middle-class consumers when shopping for home improvement and lifestyle solutions.