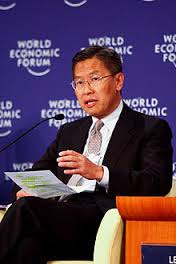 Like his fellow Indonesian executive and philanthropist Sukanto Tanoto, James Riady of the Lippo Group sees the importance of education to Indonesia's development. Mr. Riady created the Pelita Harapan Educational Foundation in order to expand opportunities for learning and achievement for every young person in the country. Pelita Harapan has established 20 schools to serve under-resourced young people, and has even funded a university, Universitas Pelita Harapan, that boasts three campuses.
Mr. Riady heads the Indonesian branch of the Lippo Group, overseen by his father, self-made entrepreneur Mochtar Riady. The multibillion-dollar conglomerate's successes have placed the Riady family alongside Sukanto Tanoto on Forbes magazine's list of Indonesia's 10 wealthiest individuals. The Lippo Group is a diversified family of companies dealing in real estate, hospitality, entertainment, and other sectors, with James Riady's brother, Stephen, directing its Singapore-based operations. Lippo is among the most active property development corporations in the Asia-Pacific region, having invested billions into the Southeast Asian commercial real estate market.
The Pelita Harapan Educational Foundation, anchored in James Riady's Christian beliefs, got its start when he brought his four children to Indonesia in 1978, after they had spent their early years in the United States. Discouraged by the poor quality of Indonesia's existing schools, he set out to improve education for everyone in the country.
The foundation's schools emphasize critical thinking skills and creativity, rather than simple rote memorization, and they pay their teachers good salaries that reflect a respect for the value of education. James Riady and his foundation aim to set high benchmarks for schools across Indonesia, so that they might play a transformative role in raising educational standards nationwide.
Universitas Pelita Harapan offers a teacher training scholarship program whose graduates earn positions at foundation schools so that they can share the benefits of their education with underserved children. The Pelita Harapan Educational Foundation additionally sponsors a foster parent program, and contributes actively to social welfare endeavors within its network of schools.